Welcome to St Mark's Kensal Rise
Although this season keeps us apart physically, the church is still active and wants to keep connected with you and support you. You can read more about our Covid-19 response here.
'God's justice and love for all creation demands that the evil of racism is properly confronted and tackled.' Archbishops of Canterbury and York, 2/06/20.
Read the full statement from the archbishops
We are passionate about playing our part to live and share the love of Jesus in NW10 and beyond.
Wherever you are, do connect with us. Please see below of what's happening....
Join us on our Facebook page and YouTube on Sundays at 10.30am for our live streaming service!
Kids church is streamed on Sunday mornings @ 10am on 'St Mark's KR Kids' fb group.
If you're part of the church family do join our Members Facebook Group to keep in touch with all that's going on at the moment.
Parents & Toddlers is also closed until further notice. See below for all that is happening throughout the week!
July 2, 2020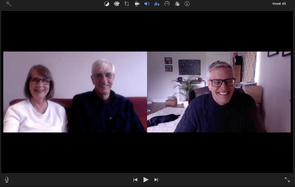 We're saying goodbye to Larry and Eea Platner this Sunday. Please consider contributing to a gift using the details below!Larry and Eea have been inspirational members of St Mark's for the last 6 years, preaching, sitting on the PCC, leading small groups, mentoring... the list goes on!They will be g...
read more
Contact Us:
Do get in touch if you are in need of information or assistance at this time:
Phone: 020 8960 3929
Email: admin@stmkr.org
Address:
St Mark's Kensal Rise
Bathurst Gardens
London, NW10 5HX

Phone:
020 8960 3929

Email:
admin@stmkr.org
New to St. Mark's?
Please fill out this form and a member of our Welcome Team will be in touch.